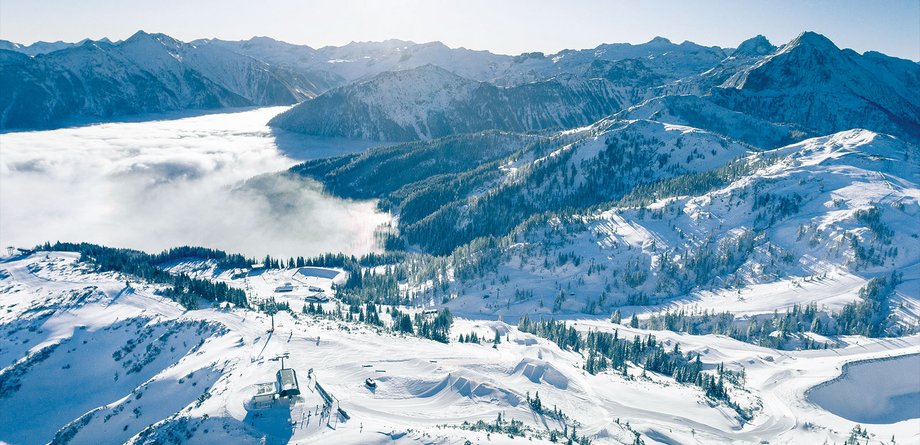 Skiing holidays
on the slopes
Put on your kit
and get up on the mountain!
---
Kleinarl is situated at the heart of Ski Amadé, Austria's biggest ski resort. Just one lift ticket will open up 760 kilometres of slopes, 270 lifts and endless skiing fun! And the best thing is: One slope goes right past the hotel, and the lift valley station is only 200 m away and can be reached on skis. Kleinarl can boast guaranteed snow, modern ropeways and excellent conditions on the slopes. If you are into sports, this is for you. The Shuttleberg has different timed routes, obstacle courses, as well as ski and free ski parks.
Find the right holiday offer: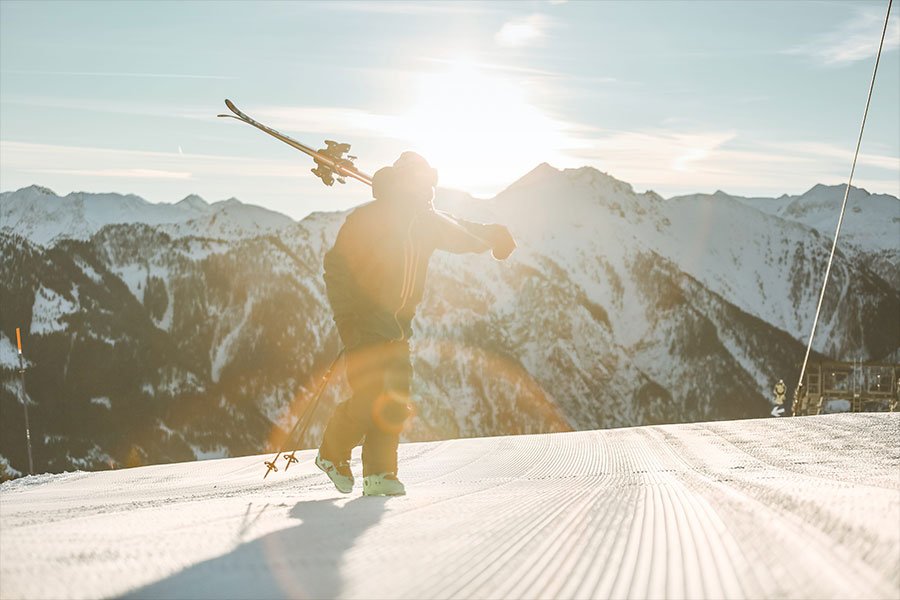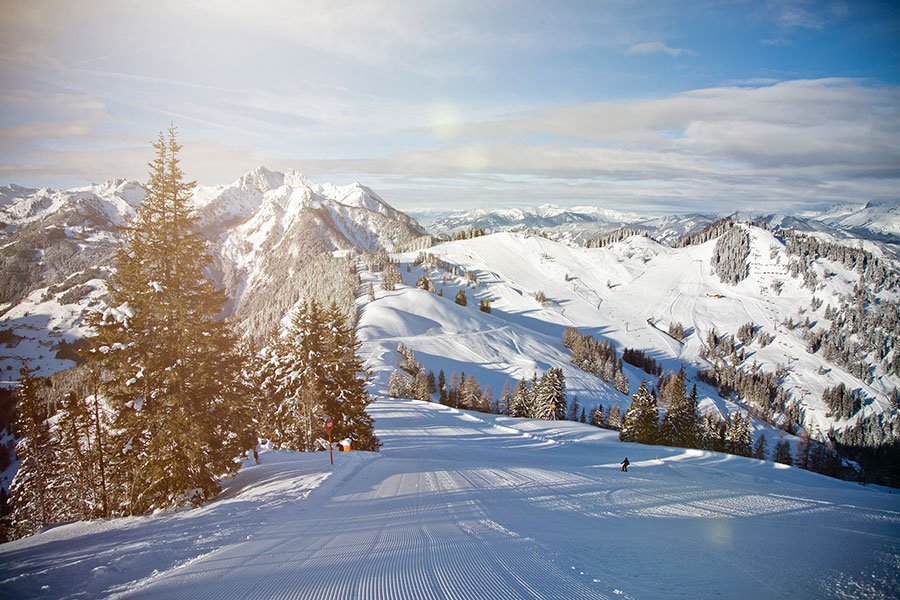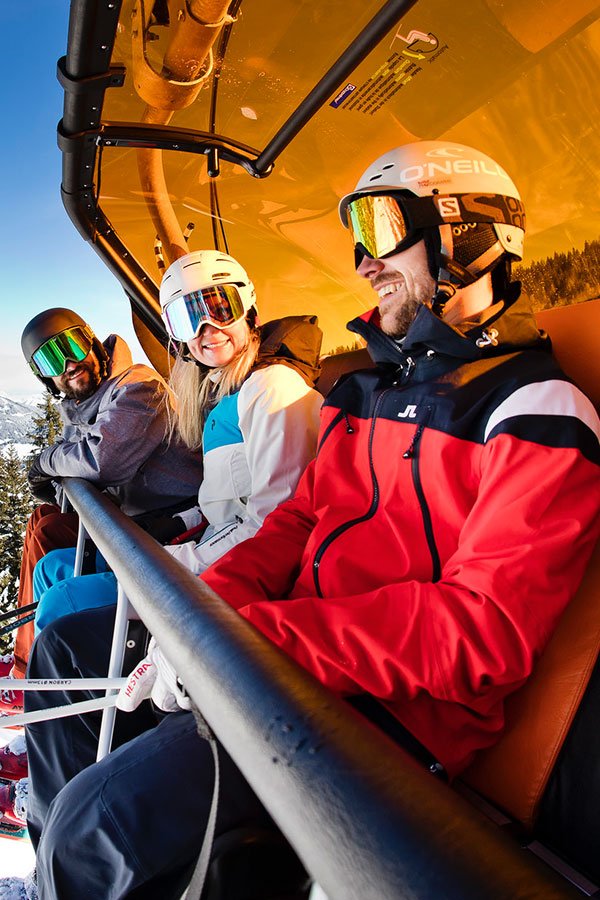 You couldn't have more
of a view and more variety!
---
Ski Amadé is the biggest interconnected ski resort. It connects 25 villages across five regions. Travel on skis from one impressive mountain panorama to another, discover and explore and in the evening simply return to Kleinarl for free in the Skishuttle. Or simply find a different starting point to your day of skiing. 260 ski chalets and mountain restaurants, some with toque-crowned cuisine, will ensure that you cannot fail to have a great time.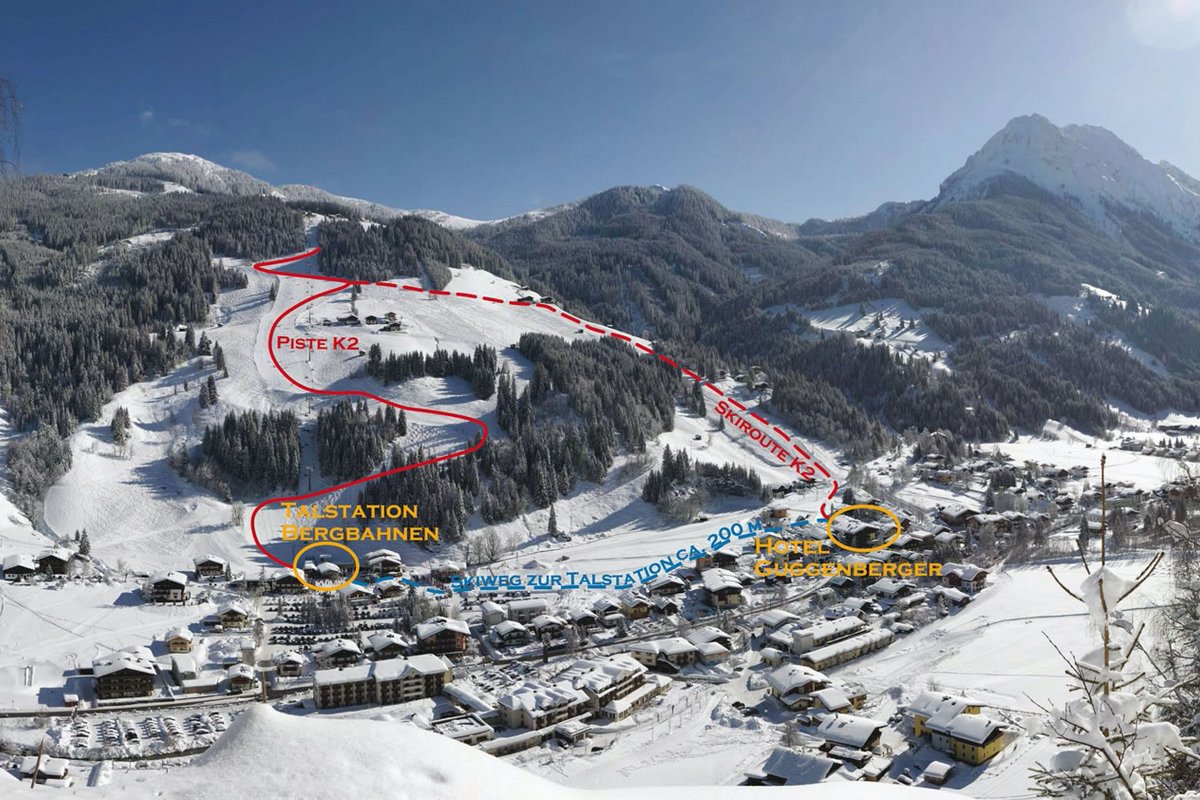 Experience your white miracle!
---
The Shuttleberg has 40 km of excellently prepared slopes. There's something new for you to try out every day. Carving skiers, freestylers and funpark enthusiasts will get their money's worth. You really mustn't miss Austria's biggest snow park, Absolut Park.
Winter is a dream!
Winter holidays in Kleinarl put an end to boredom. There are also many varied offers available away from the slopes for non-skiers and winter enthusiasts.
Winter hiking

Experience nature on the winter hiking routes or traverse the untouched winter landscape in snowshoes. 20 km of cleared winter hiking paths in the valley and on the mountain. Snow shoe hiking tours and cultural tours are also available.

Cross-country skiing

Kleinarl is a great place to start the best tours and find challenging routes and perfectly prepared slopes, all alongside skating routes. Our tip: take the Tauern slope through Salzburg Sportwelt, the Jäger Lake slope with its enticing refreshment stops or go on a round tour in Wagrain-Kleinarl.

Austrian curling

Our Toni is more than happy for guests to join him on the course. This traditional alpine sport always involves a good long chinwag.

Horse-drawn sledge ride

A trip from Kleinarl to the Jäger Lake in the snow feels like a fairy tale. If you want to experience this, ask for a reservation at reception.

Tobogganing

Travel up to the ..... guesthouse, warm up, then rent a sledge and zoom down back into the valley. If you are especially sporty, it will take you approx. ... hours to get to the Kleinarl mountain hut, and from there you can enjoy a nice, long trip down.

Adventure pool "Wasserwelt Wagrain"

The indoor/outdoor swimming pool and giant slide in Wagrain is free for our guests. Ski in Wagrain, followed by a dive at Wasserwelt, or simply go for a swim if the weather isn't quite right for skiing.